Top 20 Religion Blogs of 2014
Whatever type of religion you belong to or simply want to follow; there is a blog out there for you. After researching the internet, observing trends, and paying close attention to key statistics; we have found 20 of the most popular blogs around the internet! This list covers Christian, Judaic, Islamic, Buddhist, Muslim, and other blogs. In no particular order, we present to you the top 20 blogs of 2014.
The blog title "Till He Comes" is an acrostic for a longer phrase. A scripture and theological blog authored by Jeremy Myers back in 2001, the former pastor originally used the blog to post his sermon manuscripts and audio recordings which are still on the website. The entire goal of his blog is to "bring Scripture and Theology to life". His blog seeks to make the normally mundane, boring task of scripture interpretation more exciting and easier to understand.
An evangelical reflection blog written is by a person named Mark who was formerly a non-believer who actually poked fun at Christianity; however, while reading the Bible, Mark became a believer who came to faith in Jesus instantly. He currently blogs about current theological events, weekly revelations, and more on his website.
Although the blog was originally launched by a man named Daniel Daou – Catholic Exchange became an independent non-profit and is now a group with multiple authors, all seeking to bring about the Good News of Jesus Christ through media and an online community. Their blog is full of faith-based, high quality content delivered on a regular schedule. They also offer education programs for those who are seeking to know more about Jesus Christ.
A blog written by Tom Gilson, with a degree in Industrial and Organizational Psychology, he seeks to understand God, the ultimate personality. Most of his articles focus on thinking about God's genuine identity and his capabilities, while simultaneously disputing the beliefs of the New Atheists.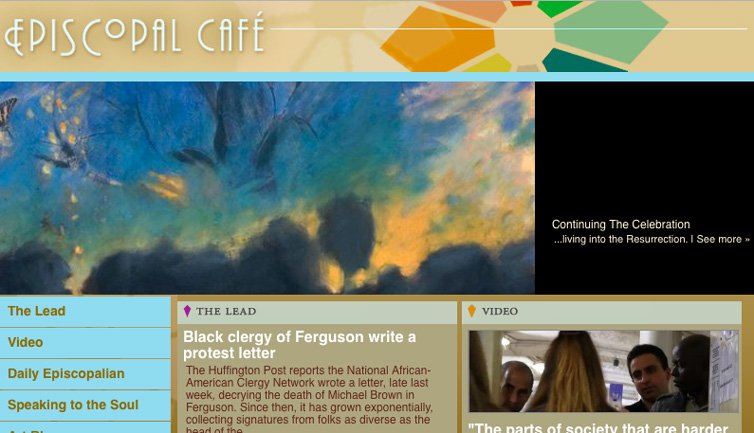 One of the top blogs on the internet and going strong for 9 years, the Episcopal Café is coming to a close at the end of the year as the editor is pursuing another project. They are currently looking for user feedback to determine the decision on whether it is time to close the blog or not. They have been a great news source of the Episcopal Church; a place where new ideas are raised and evaluated and Jim Naughton is asking for some suggestions or help.
The Evangelical Outpost expresses views from the Evangelical Christian perspective. Originally founded by Joe Carter in 2003 who was later joined by John Mark Reynolds; the site hosts a slew of contributors who are always giving readers quality reflections on media, religion, politics, food, poll questions, philosophy, education and literature.
A blog started by David Hawyard, a Master of Theology with 30 years of pastoral experience, the blog, nakedpastor was started in 2006 and the purpose was to publically "undress" religion. Through expressing spirituality through cartoons, art, and entertaining writings, he was able to attract a huge following. His latest project is an online resource and community website called The Last Supper, which strives to help independent people through their spiritual journeys.
This blog is aimed at seminar or prospective students to help them along their path of reading the writings of seminarians. Not only does it function as an information depot, but it is also a strong community that seeks to solve the "collaboration problem" that the seminary world can present. Students and prospective students are able to go on the blog and discuss certain issues, topics, and obstacles that may be preventing them from their goal.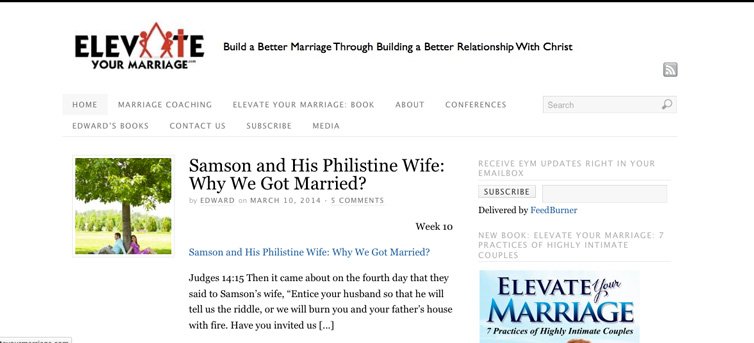 A Christian marriage blog authored by Edward C. Lee, the blog seeks to lift up marriages that may have good intentions, but do not quite have the wisdom of God. Edward seeks to make the intricacies of the bible fundamentally easy to understand so that people can apply them unto their life.
#10 – Jade Mountains – Practice Within the Order of Buddhist Contemplatives
This blog seeks to express gratitude to people who support the monastic lifestyle. Starting in 2003, the original intention of the author was to share the sights and sounds of a journey while traveling through Southeast Asia. Another purpose of the blog is also to expose the teachings of Buddha to the general public.
Red Letter Believers seeks to encourage Christians to live their beliefs. The author of this blog emphasizes that the word and the actions of the person must lineup for them to find a place of happiness. Some of the themes of the blog are the stressing of patience, finding order in one's life, and overcoming the constant obstacles of life.
#12 – Rich Kirkpatrick's Weblog
Rich Kirkpatrick's blog is consistently ranked in the top 50 blogs online. Rich has worn many hats in the Church world including associate pastor, church planter, worship leader and more. Now he focuses more on communications (speech and writing), and is passionate about exposing his creative experience to the public.
This is a blog that offers daily advice, facts, and news of the Jewish community on a daily basis. Many of the posts on the blog tend to be mini-historical accounts of high profile people who lived centuries ago. Other things actually give facts about Judaism for those who are interested but only have a beginner's level of knowledge.
Beginning in 2007, the original attention was to create a collaboration effort between bloggers with the ultimate goal of bringing attention to the obstacles that Muslim must overcome in the Western civilization. The vision of the blog is to please Allah and create a positive blog that helps society.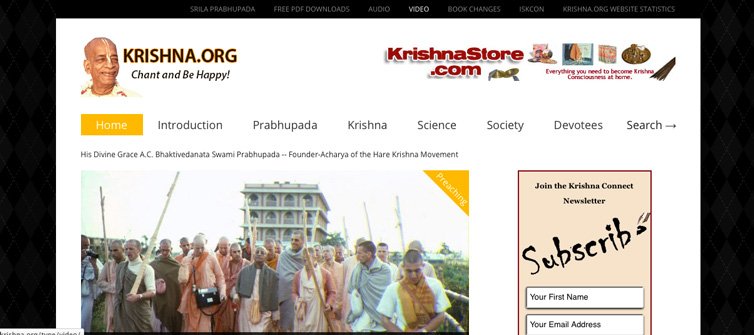 Although some may argue that this is more of a traditional website than a blog; it is still very informative for those who are interested in studying, becoming, or already are part of the Hindu religion. The blog goes over the teachings of Hinduism in many different ways, covering topics such as transcendence, peace, and more.
This travel blog is a wonderful and in-depth guide to Aalayam Kanden's (the blog author) journey to lesser known Indian temples. She gives unique insights that may otherwise not even be known to most people.
Written by a Zen Buddhist that follows Thich Nhat Hanh, this is a travel blog journal in which a man tries to attempt to follow the "middle path" of Buddhism. Lately, the blog has been a recollection on a variety of subjects concerning Buddhism.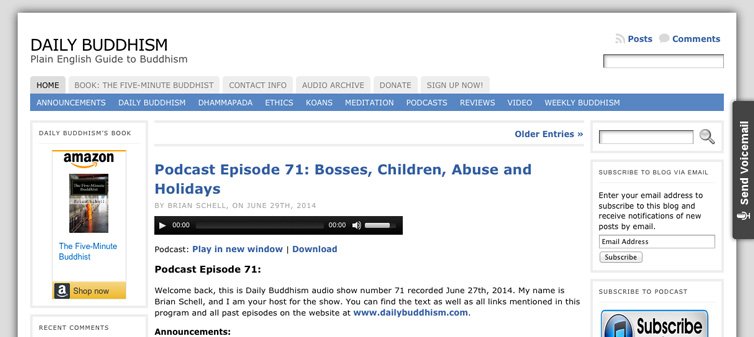 Touted as one of the most prolific podcast blogs on Buddhism in the world, the Daily Buddhism blog introduces a variety of different interviews, speakers, and advice on how to achieve a higher state with Buddhism.
This is a blog centered on much of the injustices and tragedies concerning the Muslim world. The writer is very passionate and vocal about the issues that concern Islam.
#20 – Feel Islam Blog
Written by Abdul Wadud, he is a prolific writer who is now overseeing a team of writers who aims to spread the "beauty" of Islam through the blog. While most of the articles have been translated to English, they still retain their passion, usefulness, and accuracy concerning the Islam religion.