Complete Guide to Online Theology Degree Programs
A theology degree program will provide you with in-depth knowledge about global history, specific religions, and the overall nature of religion as a whole. While most theologians apply this knowledge in leadership positions within their church, it can also be used in a myriad of other pursuits.

As such, a degree in theology can help you launch a career in chaplaincy, ministry, or theological academia and research. Unlike civil engineering and other fields of study that take place on the micro level, theology encompasses a broad field of study, resulting in a wide variety of classes for students to choose from based on the specific religion that interests them. 
Most theology degrees revolve around Christianity and involve classes related to Biblical sermon, exegesis, history, and writing. Theology classes also involve the learning of classical languages, such as Latin, Greek, and Sanskrit, which was the language used in the composition of the earliest religious documents known to man. Thus, theology is a scholarly pursuit that is intertwined with philosophy, which is the study of existence and knowledge itself.
Theology degree programs allow students to study their religious passions while qualifying them to earn a living in a career closely tied to their faith, providing them with spiritual, emotional, and financial rewards. The median income for clergy members in the US is above the national average, with the top 10 percent of clergy members earning nearly double the median national income. Students committed in their beliefs and to their faith, and those that want to share their beliefs with others or have in-depth discussions on the topic, have the opportunity to do so in a theology degree program.
What is Theology?
A degree in theology allows people to gain a deeper understanding of a particular religion and is typically pursued by those interested in becoming a leader within their religious community. A theology degree can follow a purely academic path or a parochial path, which often translates into a career as a clergy member. This heralded degree provides individuals with an in-depth perspective of the role their religion currently plays in the world, how it has historically affected the world, and the role it will play in the future.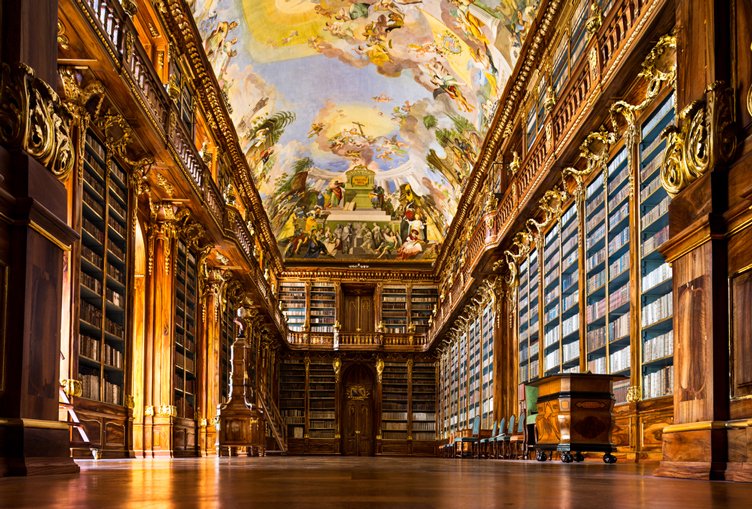 Christianity, Judaism, Islam, Buddhism, Hinduism, and other religious systems play a significant role in the lives of millions of people around the world, and they have been fundamentally responsible for the creation of both communities and entire countries. Throughout history, religion has sought to provide answers to fundamental questions regarding human existence and an individual's role in life. Religion also provides people with guidance and strength, and it unites communities by forming bonds of common beliefs and shared rituals that are passed down from generation to generation.
Every religion has separate denominations with their own traditions, and the clergy of each denomination has its own responsibilities. For example, there are over 70 denominations of Christianity and four major branches of Judaism, and within each branch there are groups with their own diverse customs.
As a clergy member, your primary role is that of a spiritual and religious leader as well as an interpreter and teacher of your faith and traditions. You will be responsible for organizing and leading religious services and special ceremonies, including funerals, weddings, and confirmations. You may also lead others in prayer, deliver sermons, administer sacraments, and read scripture from the Bible, Torah, or other religious texts. Clergy also visit and provide comfort for the bereaved or sick and counsel individuals seeking moral and religious guidance as well as those who are suffering from personal problems. Your work may also include expanding the congregation and seeking donations needed to support activities and maintain religious facilities.
As a religious leader, you are expected to exhibit tolerance and listen to others' needs while displaying confidence and instilling motivation. You must also be capable of working well under pressure, making tough decisions that affect others in your congregation, and live according to the moral standards of your community and your faith.
Theology Degree Programs
Theology degree programs are specifically designed to provide students with in-depth knowledge and a broad understanding of the role religion plays throughout the world on a personal and cultural level. More so now than ever before, theology students view themselves as being responsible for bringing about social change, and they have a deep desire to make a positive difference in the world.
However, the educational requirements to gain entry into the clergy can vary greatly. While a religious background is not a requirement to begin studying theology, future clergy members may be required to obtain a bachelor's degree in theology, religion, history, or liberal arts as preparation for theology graduate programs. 
Approximately 75 percent of all clergy members hold a bachelor's degree and the majority of denominations require individuals to possess a master's degree in theological or religious studies in order to gain admittance as a member of the clergy. Some denominations require students to have training from liberal arts or religious colleges in order to be ordained, so you should consult with your religious leaders to gain a clear understanding of the specific entry requirements.
Many Catholic priesthood candidates possess four-year bachelor's degrees from accredited colleges and universities. Then, they go on to earn their Master of Arts or Master of Divinity degrees in order to gain admittance into theological seminaries. Some priests also perform graduate work in unrelated fields, because the Catholic Church places a heavy emphasis on the advantages of continued education in the social sciences, such as psychology and sociology, for ordained priests.
The following schools provide students with accredited theology degree programs, giving them general knowledge of religions as a whole and detailed knowledge regarding their religion of choice. In addition to enlightening students, these programs also prepare them for rewarding careers that allow them to earn a living while sharing their faith with others.
Ohio Christian University – As an accredited university, Ohio Christian University's online ministry degrees provide students with the opportunity to gain in-depth knowledge of theology while also learning the oratory and leadership skills needed to have a successful career in the Christian ministry. The school offers associate and bachelor's degrees, both of which are fully accredited online degrees that can be completed according to your schedule. 
Grand Canyon University – With hundreds of traditional and online degrees available, Grand Canyon University, or GCU, is one of the leading Christian colleges in the nation. The school's online bachelor and master's degrees in theology are specially designed so students can complete them on their own schedule. The degree programs take a practical approach to education, providing students with engaging activities throughout the course of their studies. There are a variety of online theology degrees offered by GCU, including the popular Bachelor in Christian Studies and Youth Ministry degree and the Master in Christian Leadership degree. 
Spring Arbor University – As a leader in online education, Spring Arbor University offers an accredited online Master's in Spiritual Formation and Leadership program, allowing students to accelerate their learning and earn a degree in a condensed period of time. This degree is specifically designed to teach and prepare students for careers as educators and pastoral leaders. Since students are able to work on assignments and turn them in any time they like, as long as it is before the deadline, it is an excellent option for working students with busy schedules.
Colorado Christian University – For nearly 100 years, Colorado Christian University has specialized in the development of students' spirits and minds, teaching them how to incorporate their morals and ethics into their career and business decisions. The school's popular online Bachelor of Arts in Biblical Studies degree program is accredited by the North Central Association of Colleges and Schools.
The Types of Theology Degrees Available
Due to the fact that theology can consist of the study of multiple religions, there is a wide range of degree options for theology students. The associate's degree is the entry-level degree on the subject. It typically takes two years to complete an associate's degree, and it is offered by a number of vocation schools, community colleges, and some religious institutions.
Students can also earn bachelor's degrees in theology, most of which are BA, or Bachelor of Arts, degrees. Unlike Bachelor of Science degrees, the first two years of study are focused primarily on the arts. There are a number of BA degrees related to theology for students to choose from, but the Bachelor of Arts in Theology, Bachelor of Arts in Religion, Bachelor of Arts in Biblical Studies, and Bachelor of Arts in Christian Studies are popular options.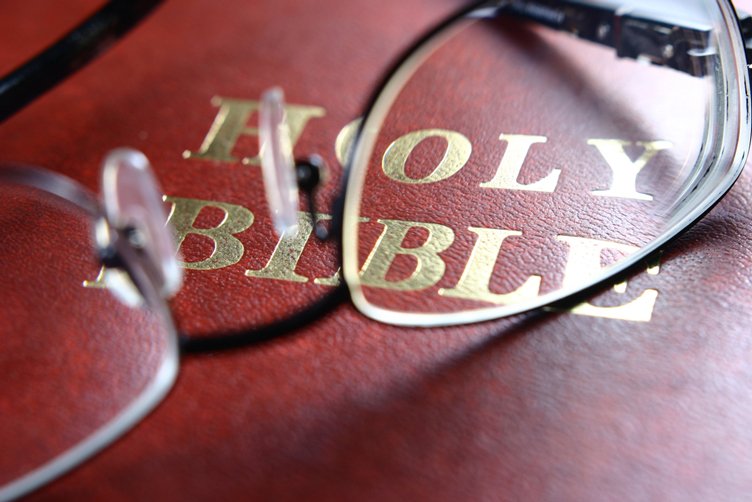 There are a myriad of options for individuals in search of a graduate degree in theology as well. Students can earn a Master of Arts in Biblical Studies, Master of Arts in Theological Studies, Master of Arts in Christian Leadership, Master of Divinity, and many others.
Those interested in earning a degree in theology on the doctoral level have many options as well. A few popular doctoral degree options include the PhD in Theology, PhD in Religious Education, and the PhD in Pastoral Counseling degrees. These are the highest level of theology degrees, allowing you to become a respected professor and authority in the field. There are also accelerated or combined programs as well, providing you with the opportunity to earn a Master's Degree in Theology while simultaneously working towards your doctorate.
Here is a sampling of some of the available theology degrees:
• Associate Degrees – Religion and Ministry
• Bachelor Degrees – Theology, Religion, Ministry and Leadership, and Christian or Bible Studies
• Master Degrees – Religion, Theology, Divinity, Christian Studies, Christian Counseling, and Ministry Leadership
The Difference Between Master of Theology and Master of Divinity Degrees
The Master of Divinity degree is a popular option for theology students. While the degree is based upon the underlying principles of theology, it is quite different than a normal theology degree. Commonly called the M. Div., the Master of Divinity degree is the degree option you would pursue if you are interested in becoming a pastor. The M. Div. is required in order to become an ordained reverend, preacher, pastor, and so on in many Christian denominations. As such, it is traditionally offered in divinity and seminary schools. The Master of Divinity degree is also the standard for ordaining priests in the Roman Catholic Church.
Due to the fact that the Master of Divinity degree is a graduate degree, individuals must possess an undergraduate degree before they can begin their divinity studies. Many people who choose to pursue an M. Div. degree have a bachelor's degree in theology, but this is not a requirement. Other M. Div. students also have undergraduate degrees in philosophy, history, religious studies, or a similar discipline.
Meanwhile, the Bachelor of Sacred Theology and Master of Religion degrees can also lead to an M. Div. degree. In fact, there are even programs that allow students to obtain a Bachelor of Sacred Theology and Master of Divinity degree from the same school. Typically, individuals pursuing a Bachelor of Sacred Theology degree are those with aspirations to become deacons or catholic priests. A traditional theology degree, on the other hand, is often pursued by people who are more interested in studying religion, not practicing it. However, it should be noted that every denomination has their own partialities on the degrees they like their religious leaders to have.
Types of Grants and Scholarships Available for Theology Degrees
There are a number of options available if you need financial aid to pursue a theology degree, but the best place to start is the college or university you plan on attending. Once accepted, make sure to visit the financial aid office to find out what options are available to you before you make your enrollment decision. By doing so, if you are accepted by multiple schools, you can compare the financial aid options of the different schools in order to lower your overall tuition costs.
The school's financial aid office can also help you in applying for any eligible grants and scholarships. They are there to answer any questions you may have, help you fill out forms, and so on. Although competition amongst scholarship candidates can be quite high and there is no guarantee that you will receive one, every qualified grant applicant is approved. Scholarships are primarily based on academic performance and a variety of other factors. Grants, however, are based on need alone. As long as you complete your studies, both funding options will not require you to repay the money you receive.
Theology students can also take advantage of many national scholarships. One very helpful scholarship is the Catholic United Financial Scholarship. In fact, the scholarship fund has awarded over 5,000 scholarships to students attending both Catholic and non-Catholic universities.
Christian students may also be eligible for a scholarship from the Vision International Education Network. The network provides two very helpful scholarships: the Karen S. DeKoven Memorial Scholarship and the Joseph J. Bohac Memorial Scholarship. Both scholarships are awarded to up to ten students every year who desire to continue their Christian education.
There are scholarships for Jewish theology students as well. Of these, one of the better known is the JCC of North America Graduate Scholarship, which offers merit-based financial aid to students entering into careers that will benefit the Jewish Community Center.
Online Theology Degrees
If you are working and have a busy schedule, there are also plenty of online degree options. Every year, more and more schools are expanding their educational offerings to online platforms, making it easier for more students to earn the degrees they need to further their careers.
When looking for online theology degree programs, accreditation is paramount, because it acts as a stamp of approval from regional education boards that the school offers quality education.
Once you have chosen a school, you will have to complete a wide range of online courses related to theological education and religious studies. Some of the online courses may include:
• Religious philosophy
• Christian ethics
• Introduction to the New Testament
• Jewish-Christian relations
• Greek
• Sanskrit
• Buddhism
• Islam, and much more!
While most online theology programs offer similar classes and coursework, you should keep in mind that no program or school is alike. Therefore, programs may be structured differently and courses may differ from school to school. Ultimately, your coursework and the type of degree you choose to pursue will determine how long it will take you to complete the program. That being said, online programs require the same coursework to be completed as on-campus programs.
If you feel an online theology program is the right path for you, our comprehensive list of accredited degree programs can provide you with additional information to learn more about your educational options.